3D INSULATION
Fabricate Phenolic and Polyisocyanurate (PIR) as cut pipe sections, segments and sheets. Specialists in Vessel Insulation.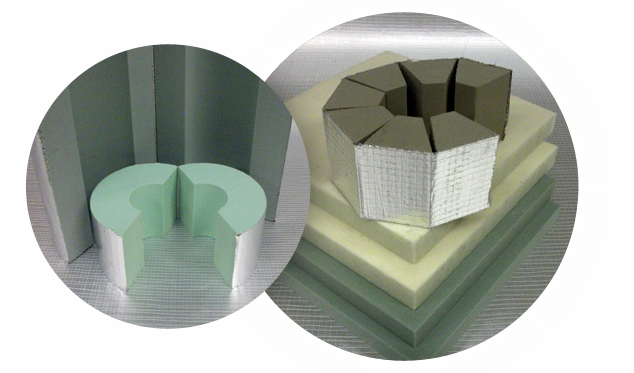 3D-PHEN / 3D-PIR
CFC + HCFC free Rigid closed cell foams.
We supply Phenolic and Polyisocyanurate foams converted in a variety of densities to your requirements.
3D Insulation supply through insulation distributors in the UK market and offer a personalised service with the facility to advise on specification and application.
Be assured of – Our Best Price, Our Best Quality, Our Best Delivery – at all times.
We supply pipe insulation for any size and thickness.
Specialists in fabricated vessel insulation tailored to suit the contractors requirements.